Images
Wooden Puzzle - Construction Site
Incl. VAT, plus shipping costs if applicable - minimum order value: 10,00€
Description

There's always something going on at the building site! Excavators, rollers, concrete mixers and dump trucks are all operating, and the construction workers are working hard. While working on the puzzle, children discover charming details and learn new words every time. The 48-piece Wooden Puzzle - Construction Site is a great introduction to the world of puzzles for little children. The lovingly designed illustrations and the bright colours of the puzzle inspire them to go on a tour of discovery and learn new words.


WARNING
CHOKING HAZARD - Small parts not for children under 3 years or any individuals who have a tendency to place inedible objects in their mouths.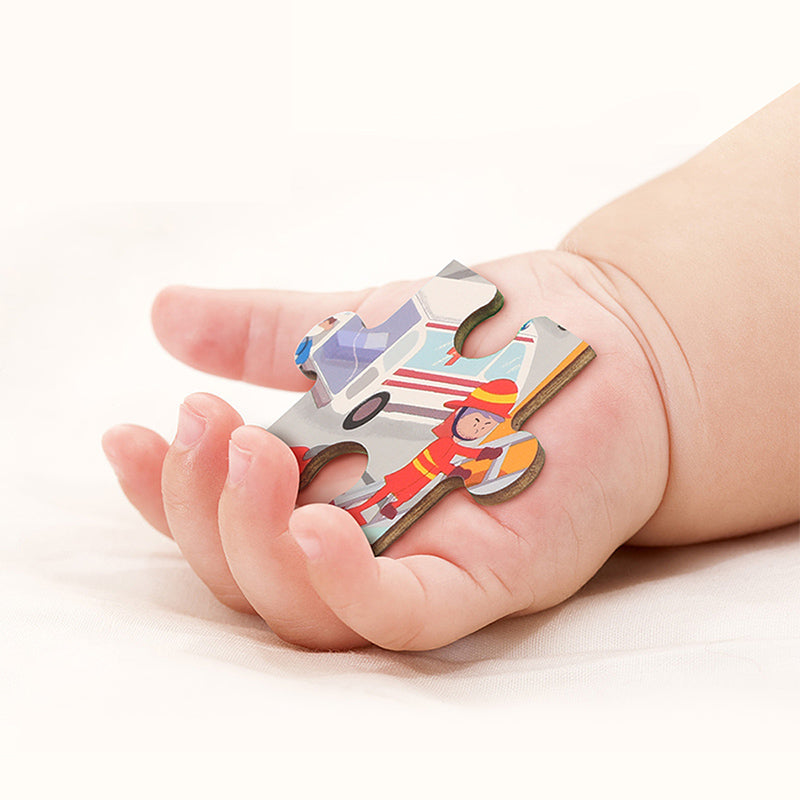 The puzzle pieces are made from high-quality solid wood, and thanks to the rounded corners and edges they are also easy to grip for little hands.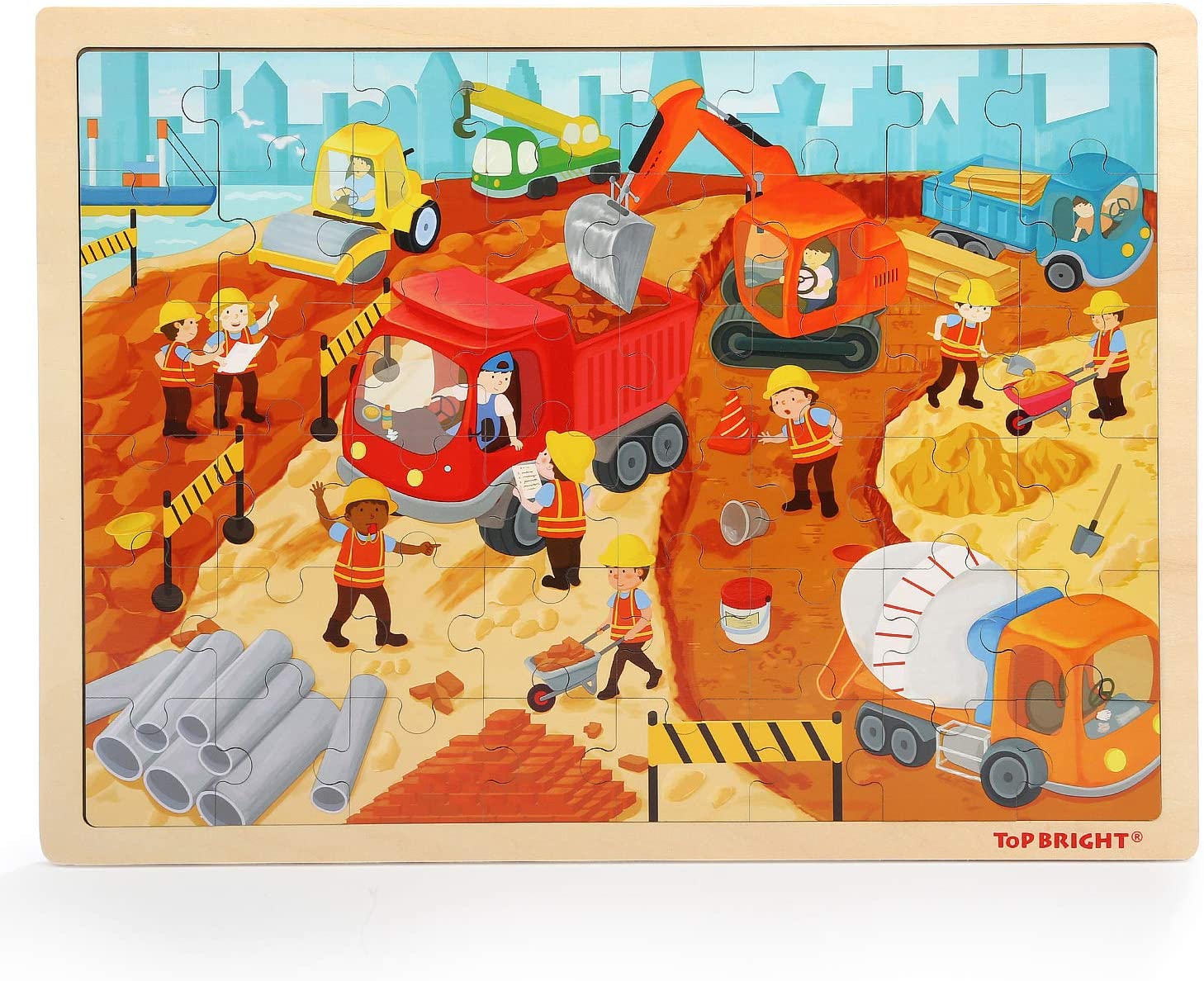 Our practical wooden frame makes solving the jigsaw puzzle even easier for little puzzle pros because nothing can slide out of place.
Weight
0.54 kg (1.19 lbs)
Dimensions
Length: 40.0 cm (15.75 in)
Width: 30.0 cm (11.81 in)
Height: 1.0 cm (0.39 in)
48 colourful wooden puzzle pieces
1 wooden frame