Images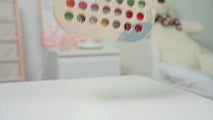 Incl. VAT, plus shipping costs if applicable - minimum order value: 10,00€
Description

Catch the fish! Children from 24 months train their fine motor skills and learn the alphabet with our Fishing Game ABC: On each fish there is a letter that children have to match correctly on the game board. Children fish the colourful fish with a fishing rod or gripper and feed the hungry cat. With the included word cards, they practise spelling their first words in different languages. Whether alone or in pairs - while fishing, kids train their dexterity, and hand-eye coordination in a very playful way.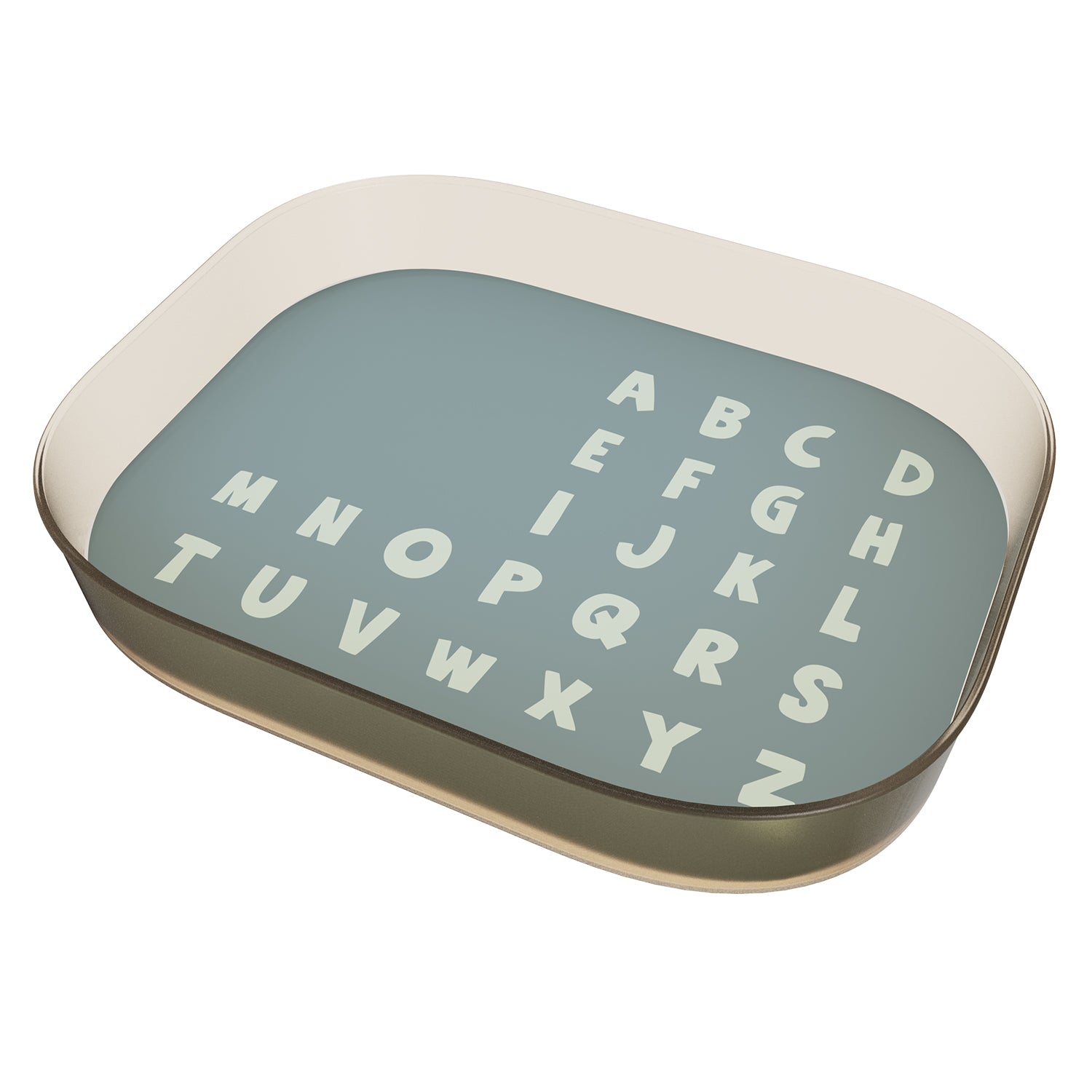 The bottom of the box containing the fish has the alphabet printed on it. So children sort the fish into the box in the correct order before they start fishing.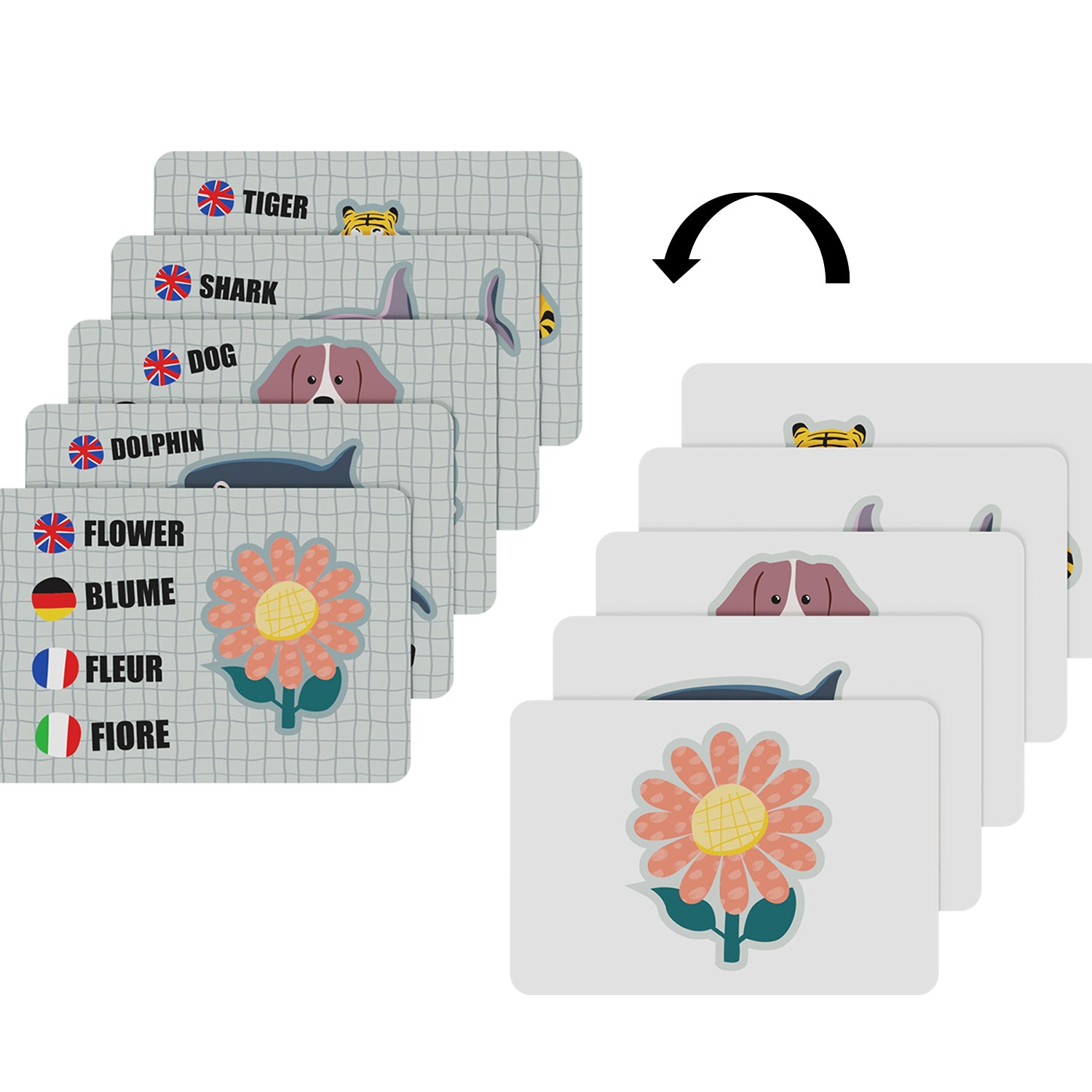 With the included word cards, older kids practise spelling and learn words.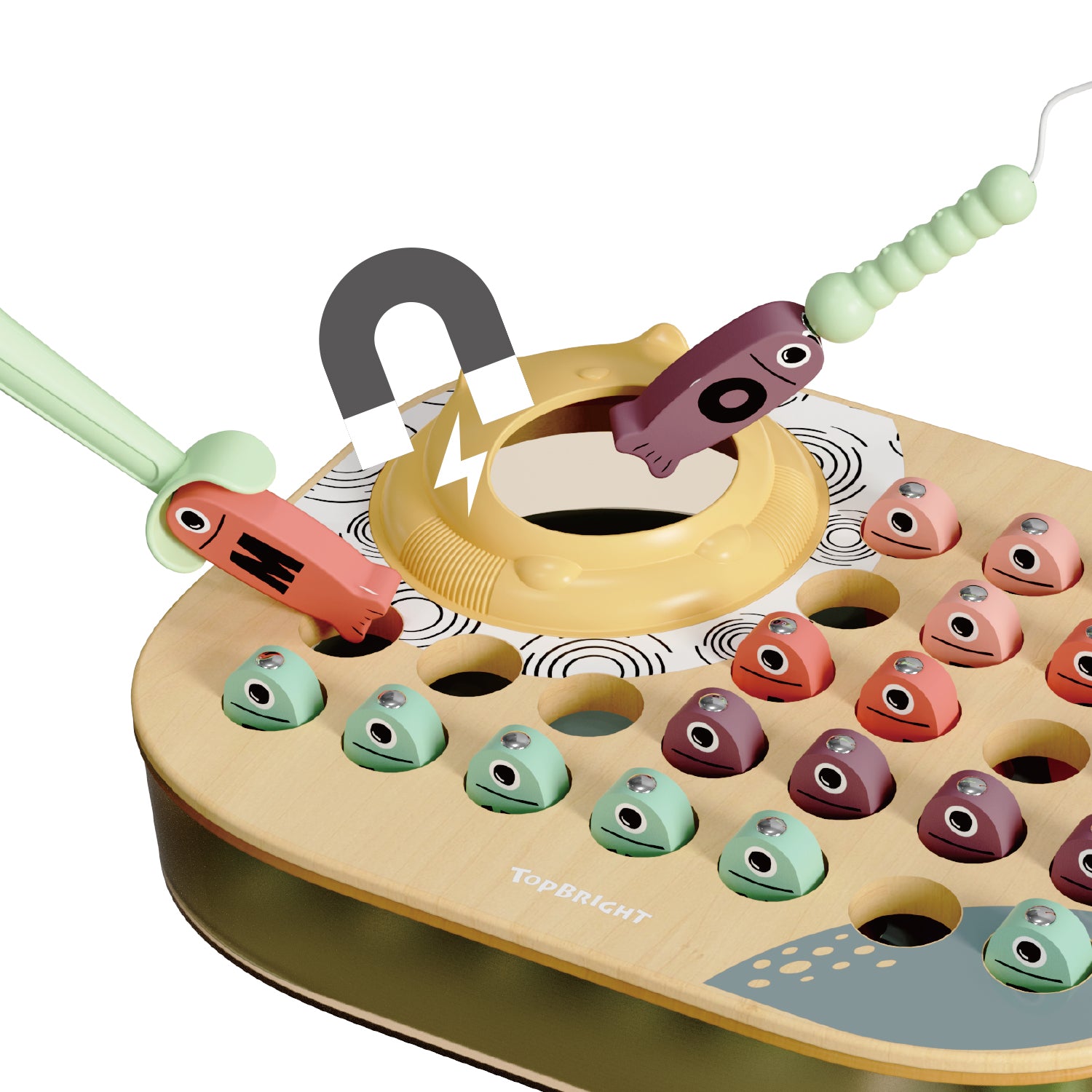 Strong magnets guarantee long playing fun and encourage children to fish again and again.
Weight
0.57 kg (1.26 lbs)
Dimensions
Length: 26.5 cm (10.43 in)
Width: 4.5 cm (1.77 in)
Height: 20.7 cm (8.15 in)
Fishing game with cute cat
26 fish
1 fishing rod
1 fishing pole
1 storage box
20 word cards