Images











Incl. VAT, plus shipping costs if applicable - minimum order value: 10,00€
Description

One finger and two fingers - that makes three! With our learning game Finger Math, kids from 36 months explore the world of numbers in a playful way. Two colourful hands made of felt help children to solve their first arithmetic problems. The fingers can be attached to the middle of the hand using Velcro fasteners. With simple additions and subtractions on the included task cards and the wooden number tiles, children practise their first arithmetic and learn their first numbers in a playful way. They move the fingers at will and calculate the correct results in a playful way.

WARNING
CHOKING HAZARD - Small parts not for children under 3 years or any individuals who have a tendency to place inedible objects in their mouths.
Kids attach the fingers in the middle of the hands with Velcro when practising counting.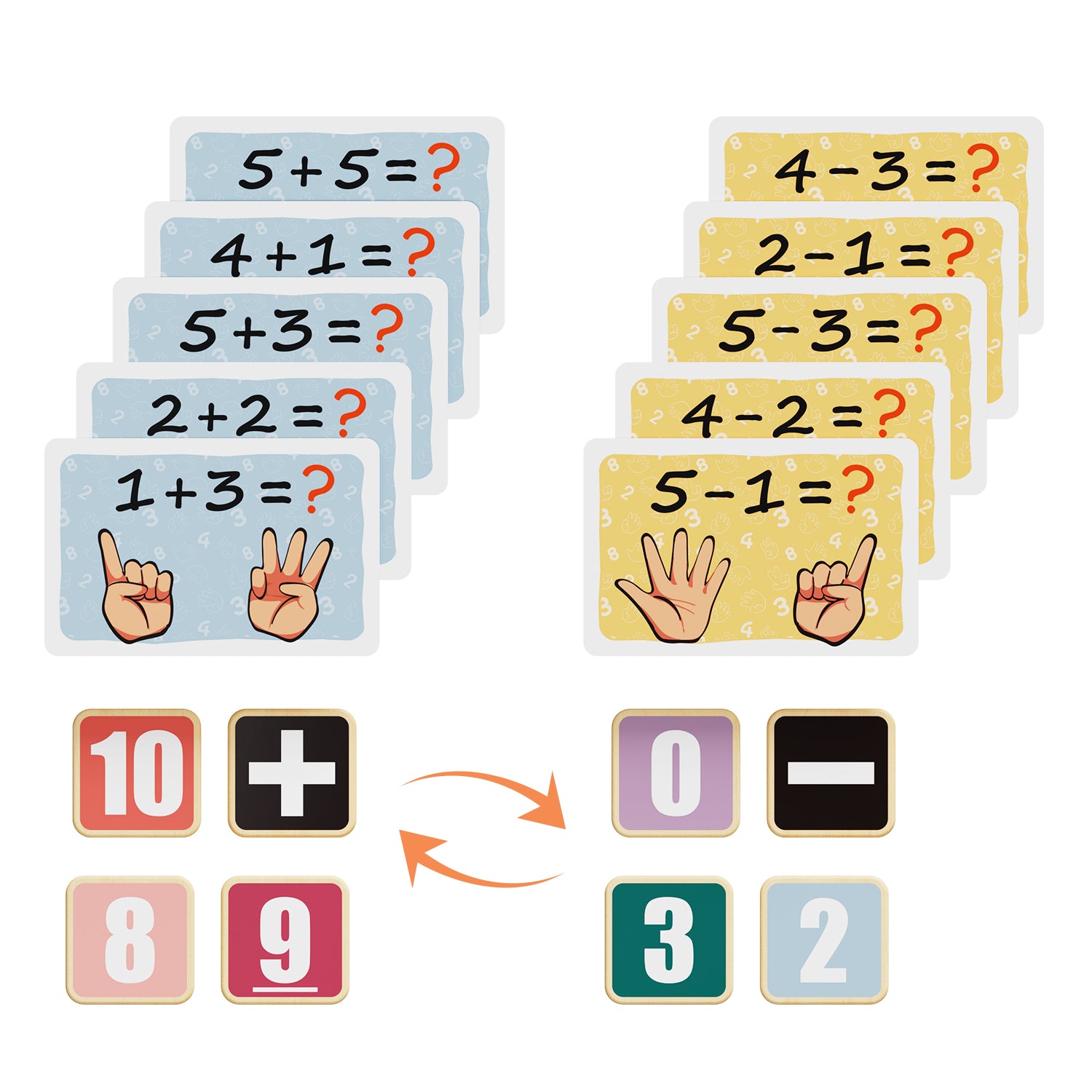 1 + 3 makes 4! With task cards with simple additions and subtractions and included wooden number tiles, kids practice their first arithmetic in a playful way.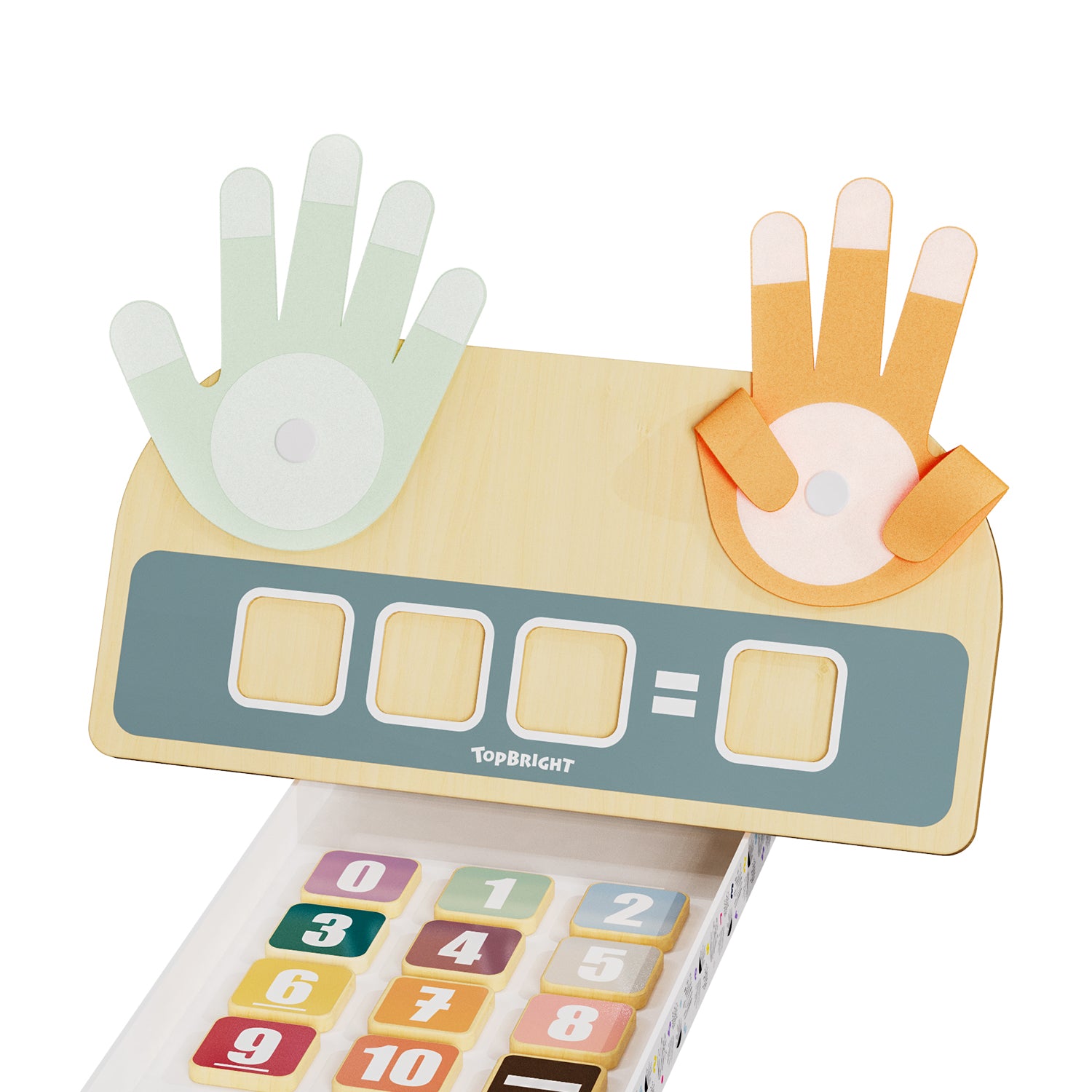 The task cards and wooden tiles are stored in the box under the wooden board during play.
Weight
0.36 kg (0.79 lbs)
Dimensions
Length: 30.2 cm (11.89 in)
Width: 2.4 cm (0.94 in)
Height: 15.2 cm (5.98 in)
Wooden Board with two hands made of felt and with Velcro fastener
24 wooden tiles with numbers
20 task cards
1 storage box