Images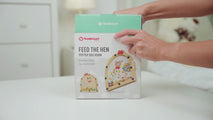 Incl. VAT, plus shipping costs if applicable - minimum order value: 10,00€
Description

The chicken is very hungry! To make sure it gets full quickly, children from 36 months help to feed the hen with colourful pellets and corn kernels with our "Feed the Hen" toy. To do this, they shake the chicken to drop the food into its beak. Once all the food has been eaten, kids simply turn the chicken around and the fun starts all over again, because the game is playable on both sides. Blue, orange, purple - with the colourful balls and corn kernels, kids learn to distinguish between colours in a playful way.

WARNING
CHOKING HAZARD - Small parts not for children under 3 years or any individuals who have a tendency to place inedible objects in their mouths.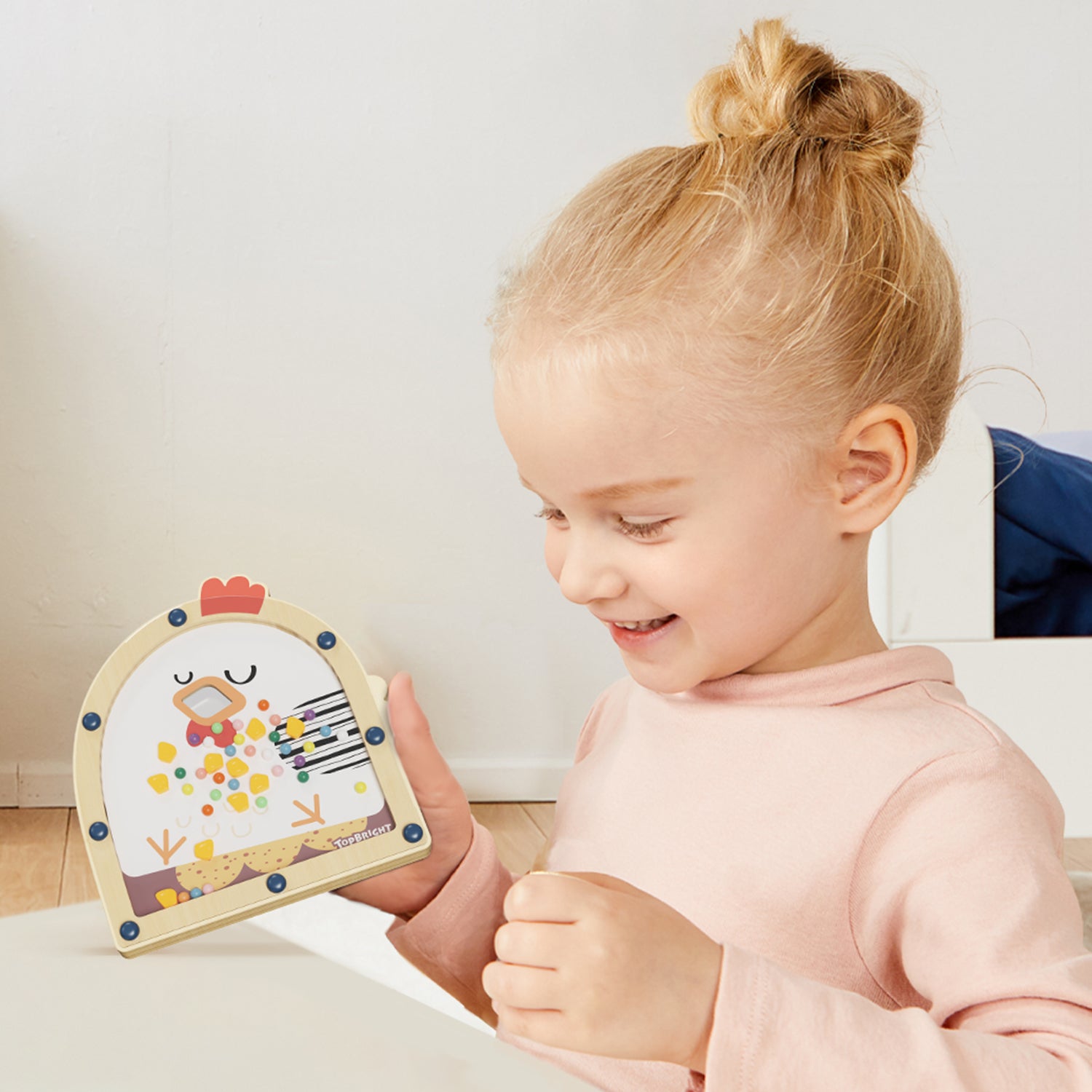 The game helps children to focus and concentrate. In an entertaining way, Feed the Hen promotes their fine motor skills and trains patience and dexterity.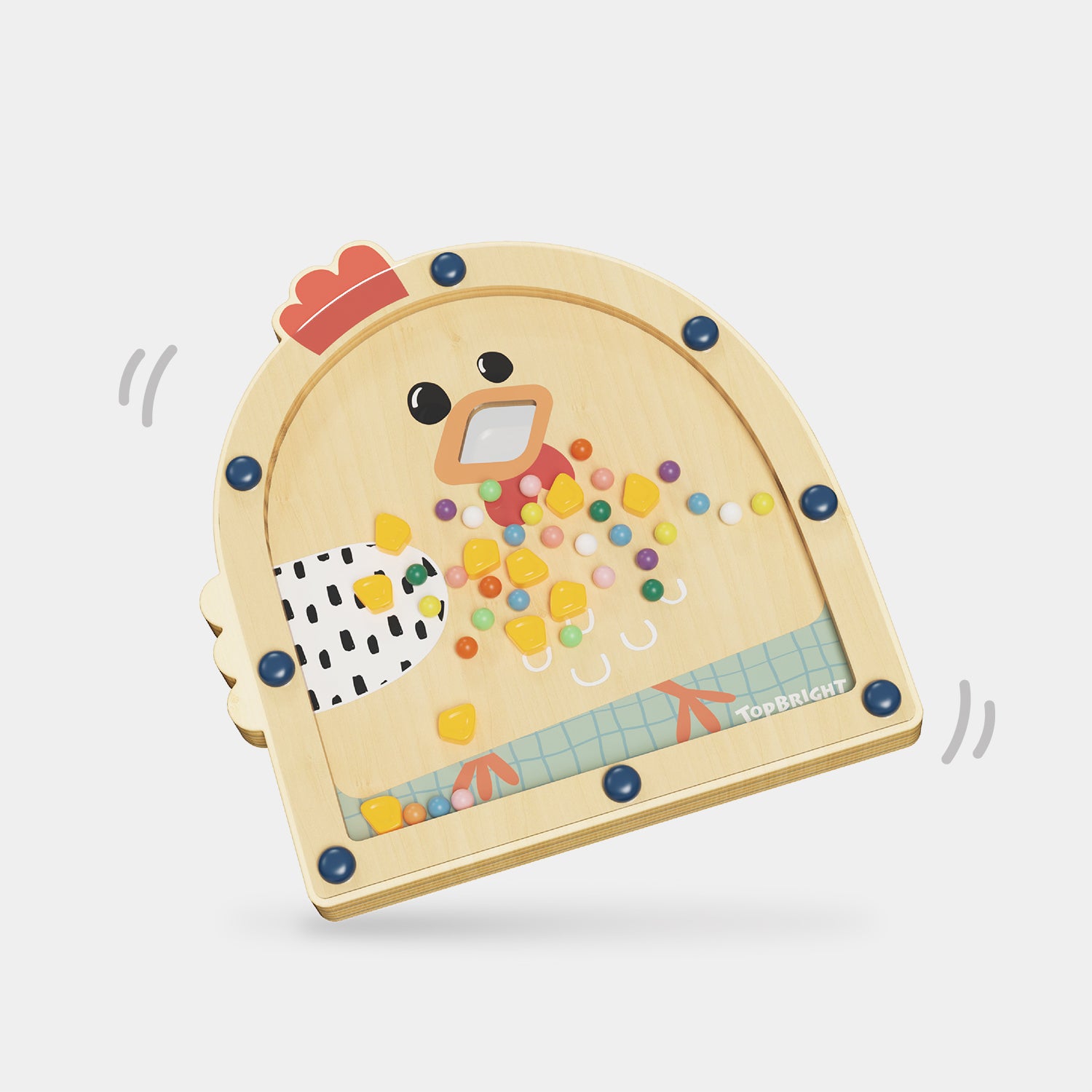 The compact size and the plexiglass pane makes "Feed the Hen" the perfect companion for travelling and on the go.
Weight
0.24 kg (0.53 lbs)
Dimensions
Length: 17.3 cm (6.81 in)
Width: 2.7 cm (1.06 in)
Height: 18.0 cm (7.09 in)
Patience game "Feed the Hen"