Images


















Incl. VAT, plus shipping costs if applicable - minimum order value: 10,00€
Description

Yummy - those cupcakes look delicious. What do they weigh? Children buy tasty cupcakes with the Yummy Bear Scale. The educational toy consists of a scale with an adorable bear pastry chef in the middle, colourful cupcakes and weights in the shape of numbers. Kids place the cute cupcakes in one of the two weighing bowls and balance the scales with the corresponding number. They can tell if they have counted correctly by the fact that the scales are in balance, because the numbers weigh the same as the corresponding number of cupcakes. This makes learning to count and first arithmetic a piece of cake!

While playing, children get creative and come up with exciting stories about the cupcake shop. The play money included in the set provides even more realistic play fun. Pretend play encourages children to develop their imagination and social interactions while learning first numbers. At the same time, they are playfully introduced to the topic of balance and equilibrium. With simple additions and subtractions, they also practise their first arithmetic and counting and train their fine motor skills and hand-eye coordination.

WARNING
CHOKING HAZARD - Small parts not for children under 3 years or any individuals who have a tendency to place inedible objects in their mouths.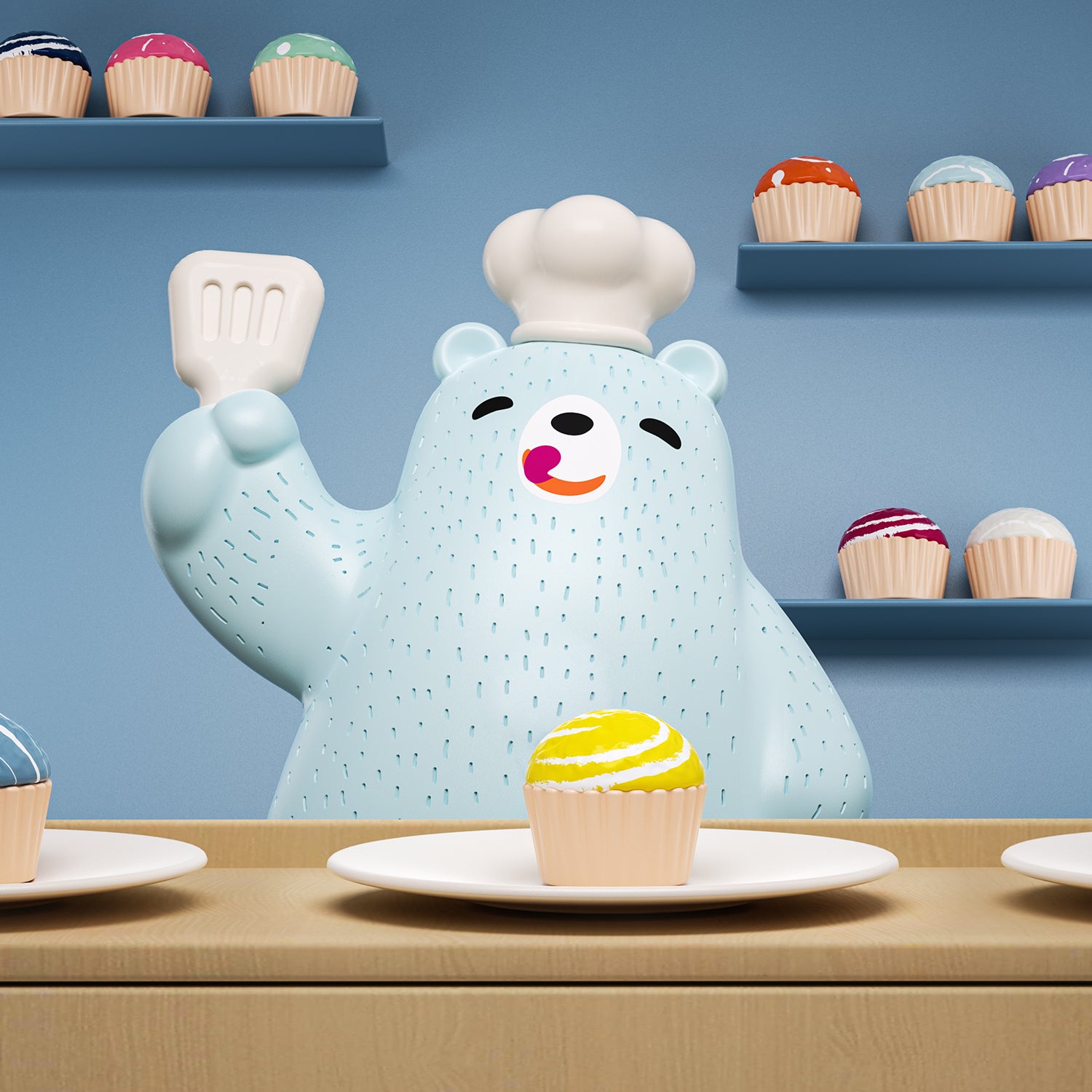 Learning Numbers Made Easy: 1, 2 or 3? With the fun learning toy Yummy Bear Scale, learning to count and calculate will be a breeze.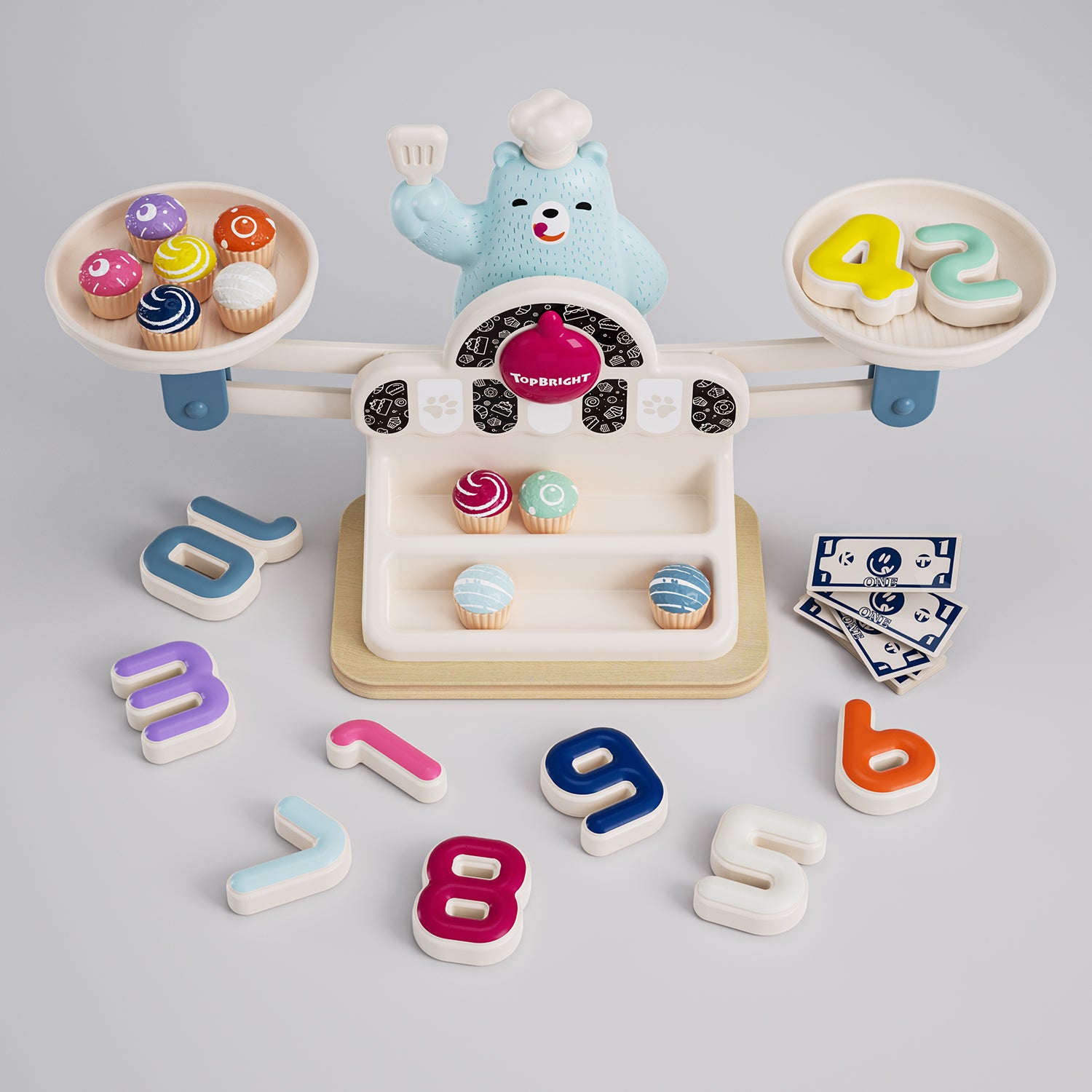 Yummy Educational Fun: How much do the cupcakes weigh? Children count the delicate cupcakes and then balance a scale with a cute bear pastry chef using the correct number, as it has the same weight as the corresponding number of cupcakes. They can tell if they have counted correctly when the scale is in balance.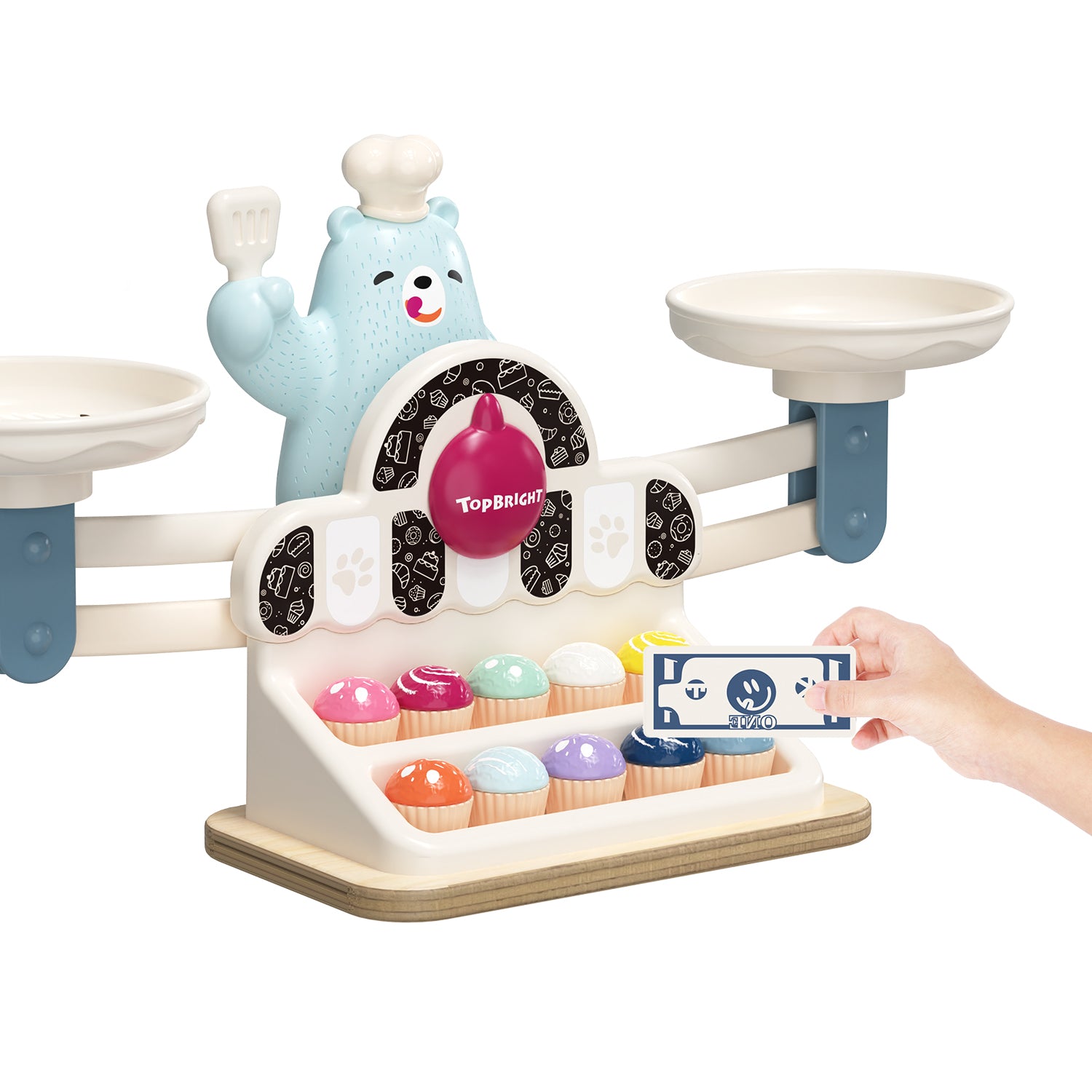 Ideal For Pretend Play: While playing, children become creative and make up exciting stories. Shopping games become even more realistic with the play money that is also included.
Weight
1.21 kg (2.67 lbs)
Dimensions
Length: 37.0 cm (14.57 in)
Width: 14.0 cm (5.51 in)
Height: 18.5 cm (7.28 in)
Educational game with one scale with two weighing pans
10 cupcakes
10 number weights
10 play money tickets