Images













Incl. VAT, plus shipping costs if applicable - minimum order value: 10,00€
Description

The Activity Cube offers a colourful playground full of possibilities. This trendy, unisex cube is designed to captivate babies and toddlers, providing an engaging space for play and learning. Featuring a stylish design and a range of contrasting patterns in black and white, it enhances the visual development of children.

This versatile play center includes a removable bead maze, a sorting game, a clock with movable hands, and interactive cogwheels. With its wide assortment of shapes, colors, and movements, the Activity Cube encourages independent play while fostering hand-eye coordination, imagination, creativity, as well as color and shape recognition.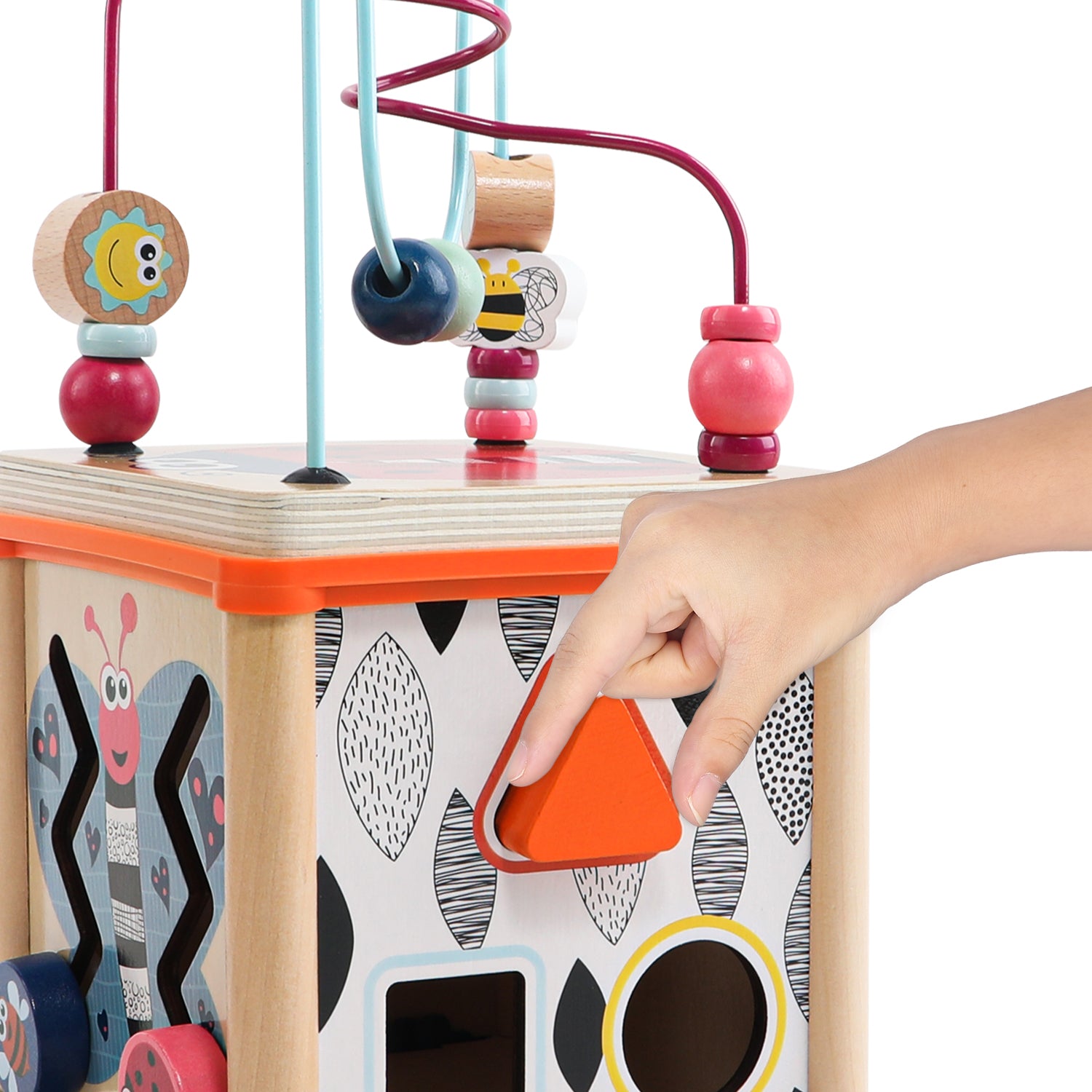 There is so much to discover! The stylish design of the Activity Cube in trendy unisex colours invites babies and toddlers to play and learn. Whether it's a motor loop with a bead maze, sorting shapes or practicing the time - hours of fun are guaranteed with the motor cube!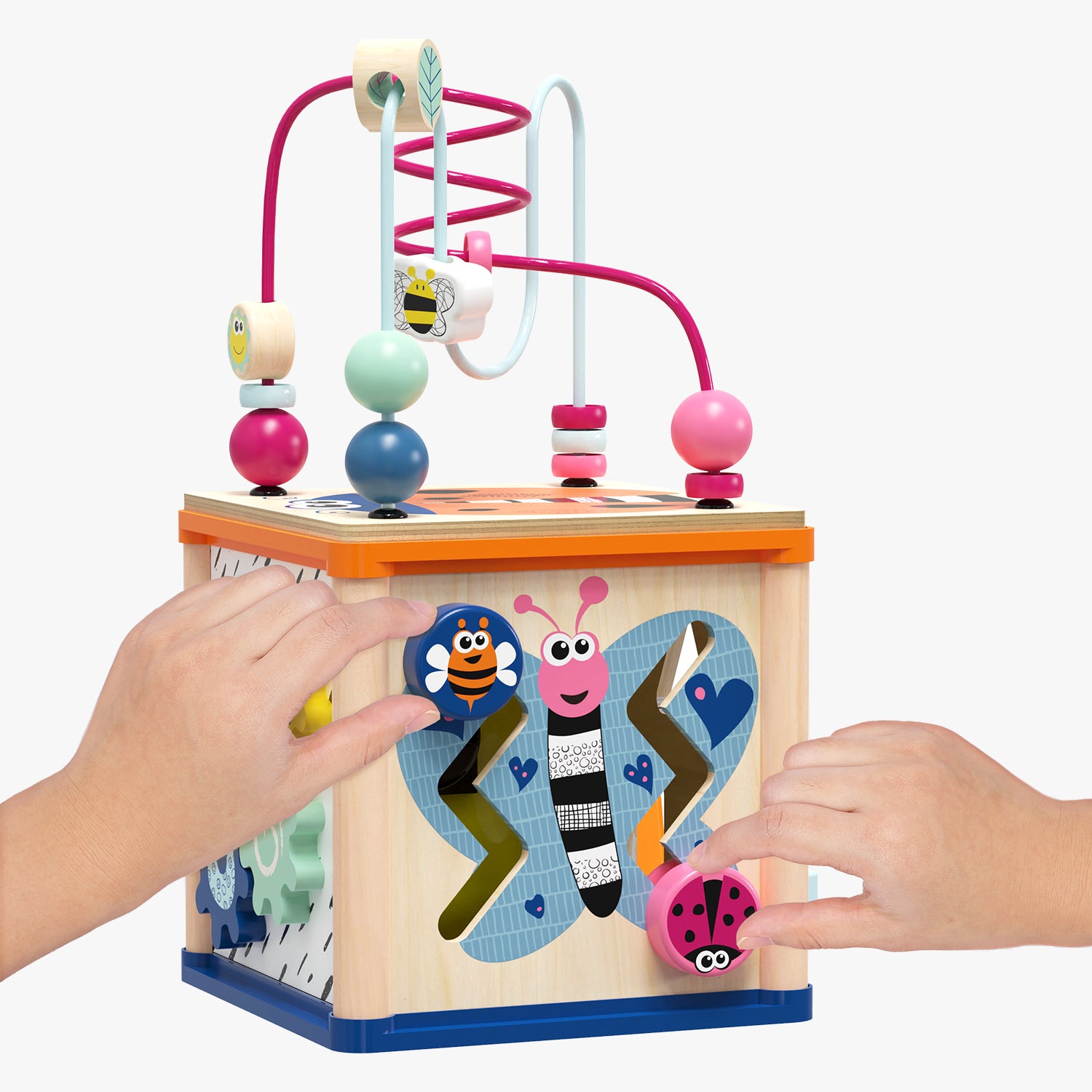 Pedagogically valuable: No matter how girls and boys twist and turn the cube - the compact play centre offers lots of play ideas. A wide variety of shapes, colours and movements encourage independent play - and playfully promote hand-eye coordination, imagination and creativity as well as colour and shape recognition.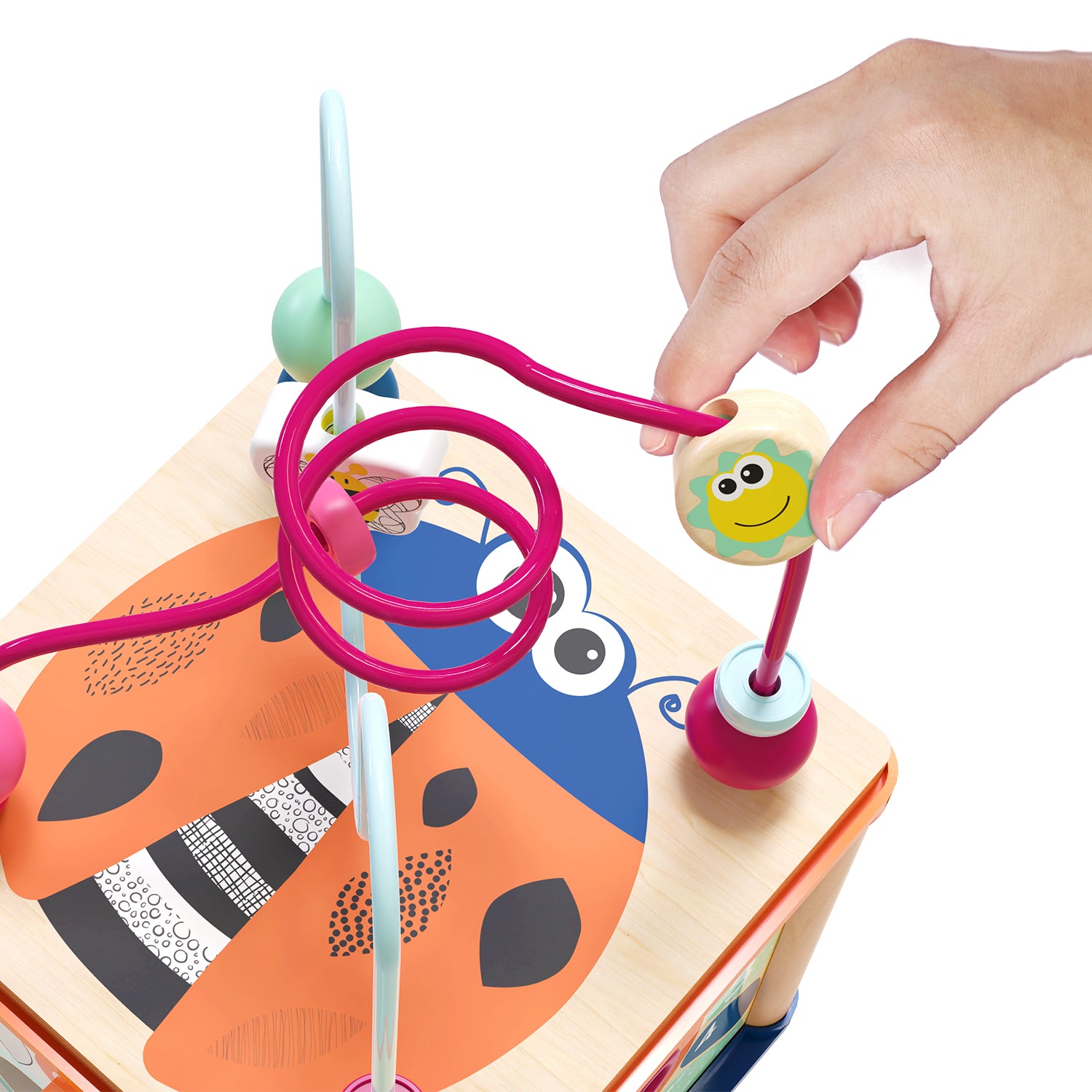 The activity cube has what it takes to become a favourite toy - with colour and shape sorters, cute little sliding animals, cogwheels to turn and a fun learning clock.
Weight
0.98 kg (2.16 lbs)
Dimensions
Length: 15.5 cm (6.1 in)
Width: 15.5 cm (6.1 in)
Height: 28.5 cm (11.22 in)
Activity cube with removable loop
3 different sorting shapes