Images








Incl. VAT, plus shipping costs if applicable - minimum order value: 10,00€
Description

Children take on an exciting discovery tour around the world with our Globe World Map Puzzle. This puzzle introduces kids to countries, continents, inhabitants, animals, and unique features of different regions. The set includes a poster for easy reference and a high-quality plastic globe with a cute figure in an airplane. The globe also doubles as a convenient storage container for the puzzle pieces, ensuring that the adventure continues even after the puzzle is completed.


WARNING
CHOKING HAZARD - Small parts not for children under 3 years or any individuals who have a tendency to place inedible objects in their mouths.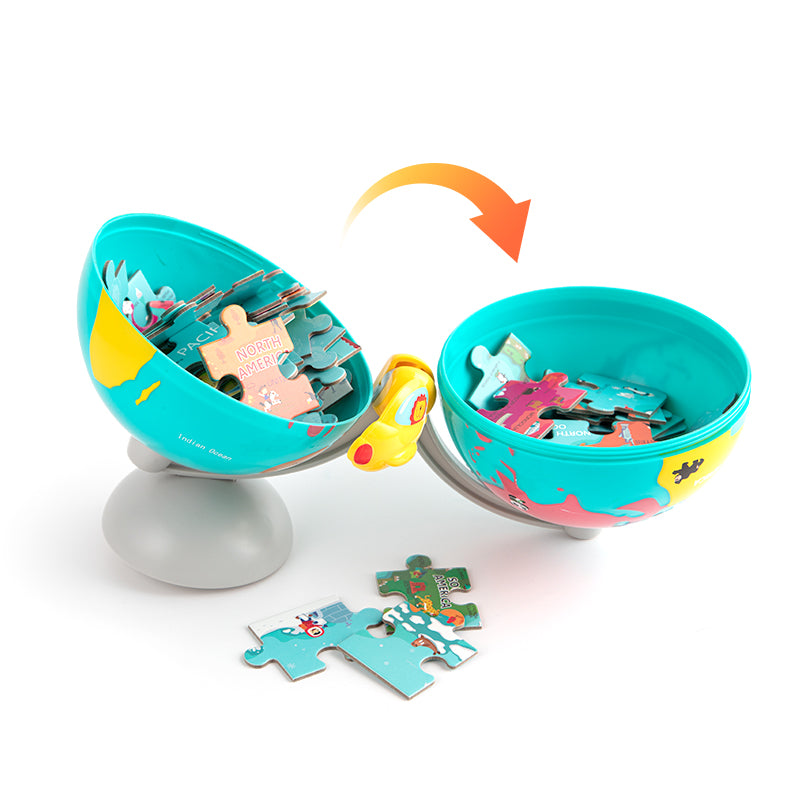 The globe can also be used as a storage container for the puzzle pieces after playing.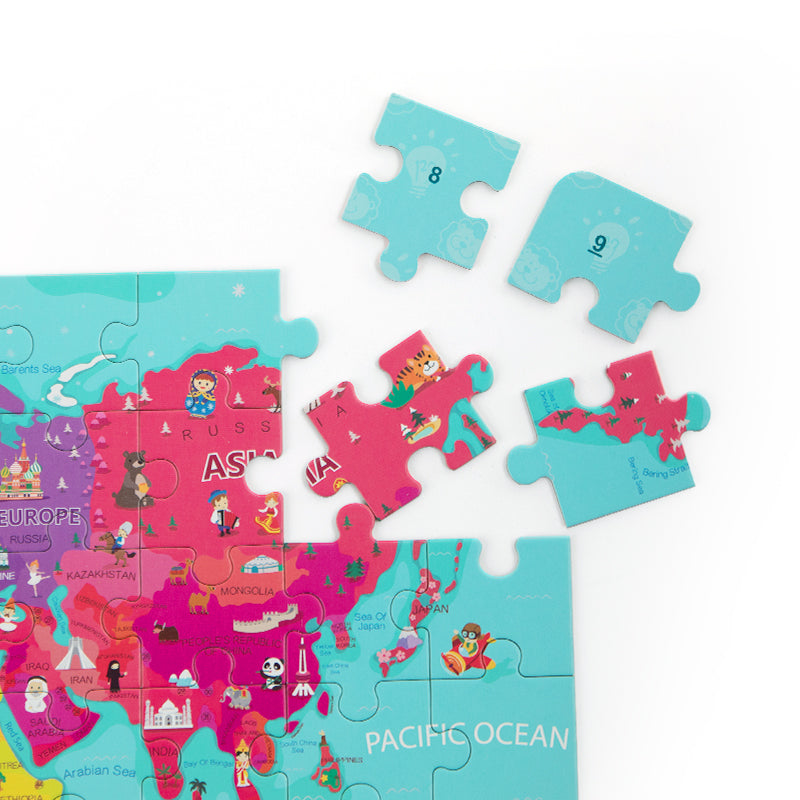 Numbers on the backs of the pieces help children solve the 64-piece puzzle all by themselves.
Weight
0.63 kg (1.39 lbs)
Dimensions
Length: 16.7 cm (6.57 in)
Width: 14.0 cm (5.51 in)
Height: 20.4 cm (8.03 in)
64 colourful wooden puzzle pieces
1 globe as a storage container