Images






3D - Solar System Planetary Projector
Incl. VAT, plus shipping costs if applicable - minimum order value: 10,00€
Description

Little astronauts and space explorers go on an extraordinary journey into the fascinating world of the universe with our 3D - Solar System Planetary Projector. This solar system model captivates young minds with its voice output and projector function. By pressing on the planet symbols located on the base of the planetarium, children listen to fascinating facts about each individual planet. As they learn, the planets orbit the sun, which also serves as a projector, thanks to its built-in LED light. With three discs, each containing eight images, any room's ceiling is transformed into a breathtaking expanse of outer space.


WARNING
CHOKING HAZARD - Small parts not for children under 3 years or any individuals who have a tendency to place inedible objects in their mouths.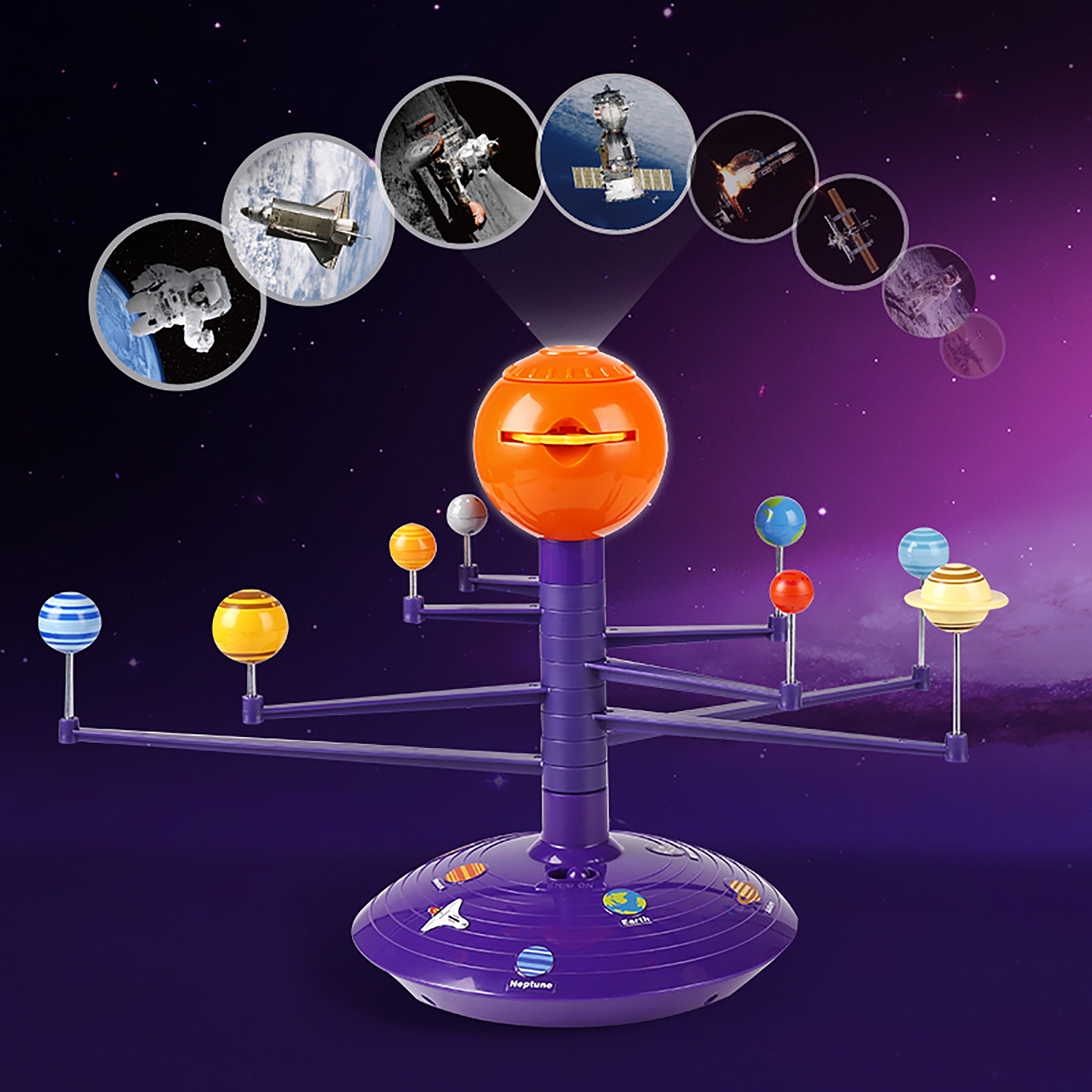 In the realistic planetarium, eight moving planets orbit the sun. It impresses with voice output and provides exciting facts about the planets.
When kids press the planet images on the base of the model, they hear exciting facts about the planets in German and English.
Weight
0.57 kg (1.26 lbs)
Dimensions
Length: 30.6 cm (12.05 in)
Width: 24.5 cm (9.65 in)
Height: 11.0 cm (4.33 in)
3D solar system with projector- and night light function; Voice output and eight moving planets
3 image projection discs