Images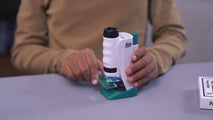 Incl. VAT, plus shipping costs if applicable - minimum order value: 10,00€
Description

With our Portable Microscope, kids can explore the world. They can use the Portable Microscope to discover the smallest things and structures in the world with a magnification of up to 120x, gain their first experiences in the world of science or connect the microscope to their smartphone camera. With the smartphone camera, children can easily take photos of their magnified objects and then examine them thoroughly or show them to their friends or parents. 

WARNING
CHOKING HAZARD - Small parts not for children under 3 years or any individuals who have a tendency to place inedible objects in their mouths.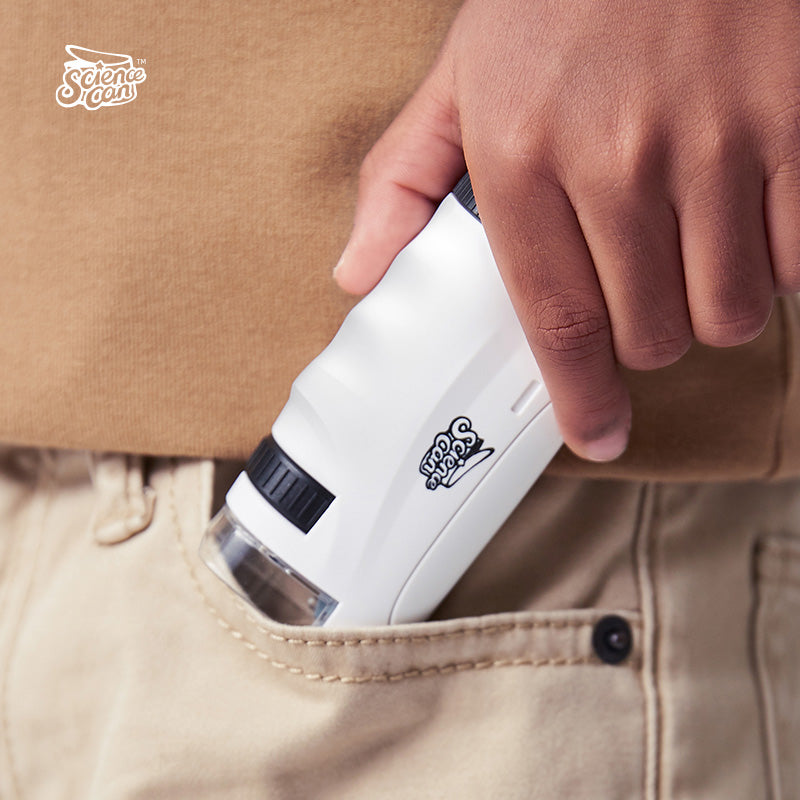 Thanks to its compact size, the microscope is also a perfect companion for on the go.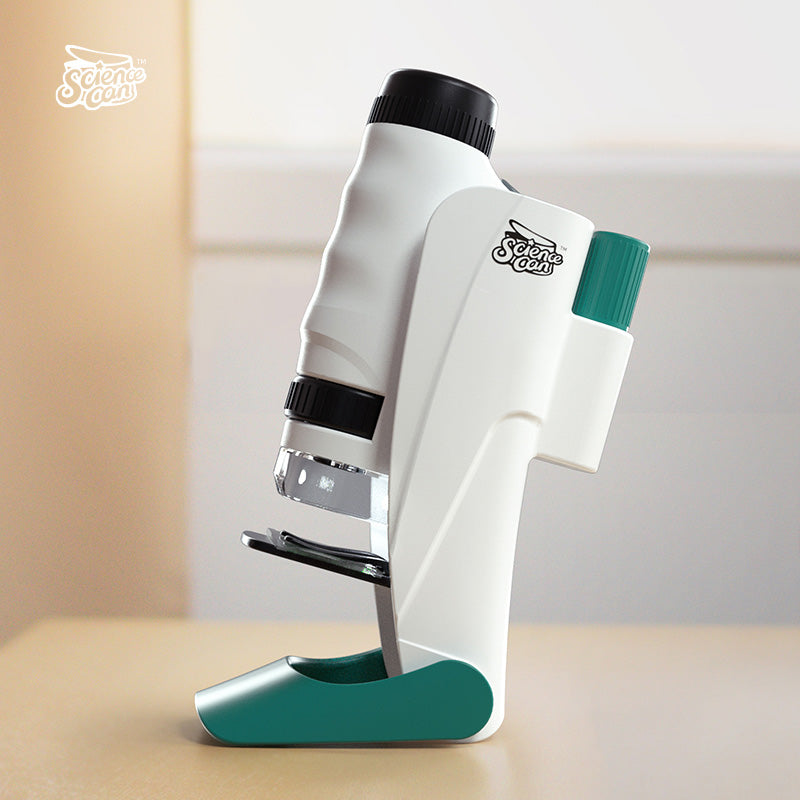 In addition to the portable microscope, the set also includes a microscope stand with two slides, a mount for the smartphone and a bag for safe transport.
Dimensions
Length: 16.6 cm (6.54 in)
Width: 24.5 cm (9.65 in)
Height: 6.3 cm (2.48 in)
1 microscope
1 portable support
1 cell phone supoort
1 slide holder
2 slides